Dr. Matthew McIntyre, formerly of Bladen County, is now associated with Crepe Myrtle Animal Hospital in Angier, North Carolina. McIntyre, son of Mr. and Mrs. Herb McIntyre of Bladen County, is a graduate of Campbell University and North Carolina State Vet School.
After graduating from high school McIntyre attended Campbell University on a golf scholarship. After graduating from Campbell he went into the bee keeper business and marketed honey from his bee hives. McIntyre, who has always been fond of animals, did quite a bit of volunteer work with vets in Bladen County. While doing this work he met his future wife, Dr. Ivonne Silva, who
was working for an Elizabethtown vet. This led Dr. McIntyre to the conclusion that he would like to make animals his life's work. He applied to N.C. State Vet School and also to a vet school in Scotland.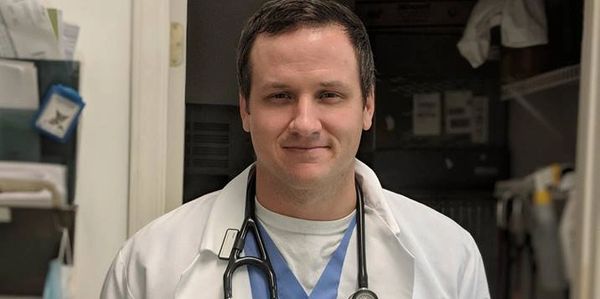 He was accepted at N.C. State Vet School…which was quite an accomplishment in itself. He graduated from N.C. State Vet School in 2018. Dr. McIntyre's special interest is soft tissue surgery, nutrition, and feline meds. He and his wife
are now making their home in Wake County.
Share: